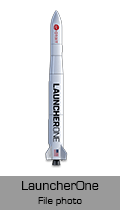 Scheduled Launch Time:
Jul 02 6:53 am UTC

This launch was a success.
Summary:
A Virgin Orbit LauncherOne rocket launched the "Straight Up" mission on Saturday, July 2, 2022 at 6:53 AM (UTC).
This mission is part of three dedicated launches to deliver 44 small satellites to low Earth orbit for the U.S. Space Force's Space and Missile Systems Center. They will be used by the US Space Force to help develop its future space architecture.
Watch the launch video below.
Details & More Info
Mission Name:
"Straight Up"
Tags / Other Info:
Air Launch
Launchpad:
Cosmic Girl, 747-400, Mojave Air and Space Port, CA, United States
Launch Window opened:
2022-07-02T06:00Z