Satish Dhawan Space Centre (SDSC) is a rocket launch facility located in Sriharikota in Andhra Pradesh, India. It is operated by the Indian Space Research Organisation (ISRO).
The site was established with a single launch pad in the early 1970s, expanding to two pads in 2005.
In future, the spaceport is expected to be upgraded for human spaceflight.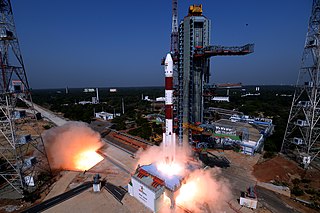 PSLV C45 launch from Satish Dhawan Space Centre, 1st April 2019
Stats
Name: Satish Dhawan Space Centre (SDSC), formerly Sriharikota Range (SHAR)
Location: Sriharikota, Nellore, Andhra Pradesh, India.
Coordinates: 13°43′11.78″N 80°13′49.53″E
Established: 1969, first operations 1971
Operator: ISRO
Related Feeds