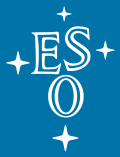 The European Southern Observatory (ESO) is an international organization that develops astronomical observatories. ESO operates some of the largest and most technologically advanced telescopes in the world, including the famous Very Large Telescope (VLT) and the Atacama Large Millimeter Array.
The organisation has 16 participating countries and is headquartered in Garching, near Munich, Germany.
ESO was an early adopter of Adaptive optics and you can see lasers being used frequently by their telescopes.
Construction is currently underway on ESO's next major project, the Extremely Large Telescope (ELT). This is being built on Cerro Armazones in the Atacama Desert of northern Chile. At 40 metres in diameter, it will be the largest telescope of its kind in the world.

ESO Headquarters in Garching, Germany
ESO operates three observing sites in the Atacama Desert of northern Chile: La Silla, Paranal and Chajnantor.

Very Large Telescope at Cerro Paranal Observatory, Chile
Related Feeds