Ariane 5 is a 2-stage heavy-lift rocket operated by Arianespace for the European Space Agency (ESA). It launches from the Guiana Space Centre (CSG) in French Guiana. It has had over 100 launches with a 95.5% success rate.
Ariane 5 can deliver payloads into geostationary orbit or low Earth orbit (LEO).
There have been five major versions of the Ariane 5: G, G+, GS, ECA and ES.
A replacement for the Ariane 5, the Ariane 6, is currently in development.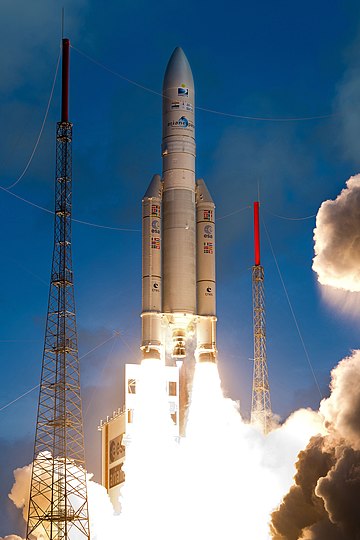 Ariane 5 launching in June 2009
Related Feeds