Kennedy Space Center is one of NASA's ten field centers. It is a multi-user spaceport, launching rockets for a wide variety of government and private customers.
There are hundreds of buildings in the KSC grounds. Some of the most notable features are:
The Vehicle Assembly Building (VAB). This is where NASA's largest rockets get assembled for launch. The building is 160 m (525 ft) tall.
The Launch Control Center
The Operations and Checkout Building, including astronaut accommodation and suit-up area.
The Space Station factory.
The Space Shuttle Landing Facility (4.8 km / 3 mi long).
The public visitor complex.
KSC is located next to Cape Canaveral Space Force Station (CCSFS). Although they are separate entities, KSC and CCSFS work together and share resources.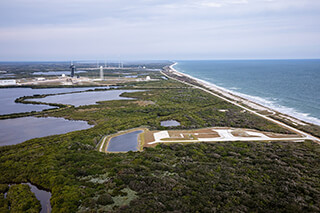 Kennedy Space Center Launch Complex 48
Location & Current Time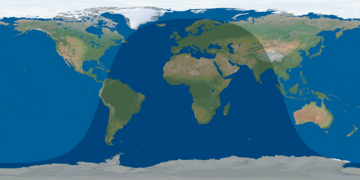 2022-10-04 14:50 (US Eastern time)
Stats
Name: John F. Kennedy Space Center (KSC)
Previous name: NASA Launch Operations Center
Location: Merritt Island, East coast of Florida, USA.
Area: 580 km2 (144,000 acres)
Related Feeds