The International Astronomical Union (IAU) is an organization representing the interests of astronomy globally. It was founded in 1919 and is based in Paris, France.
The IAU is widely recognized as the authority on astronomical science. It is made up of individual members and organizations that represent a significant proportion of worldwide astronomers. Membership is limited to professional astronomers and junior scientists who meet certain conditions[1].
The IAU is responsible for naming astronomical objects.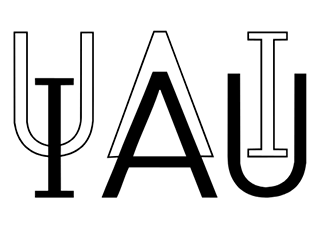 IAU Logo